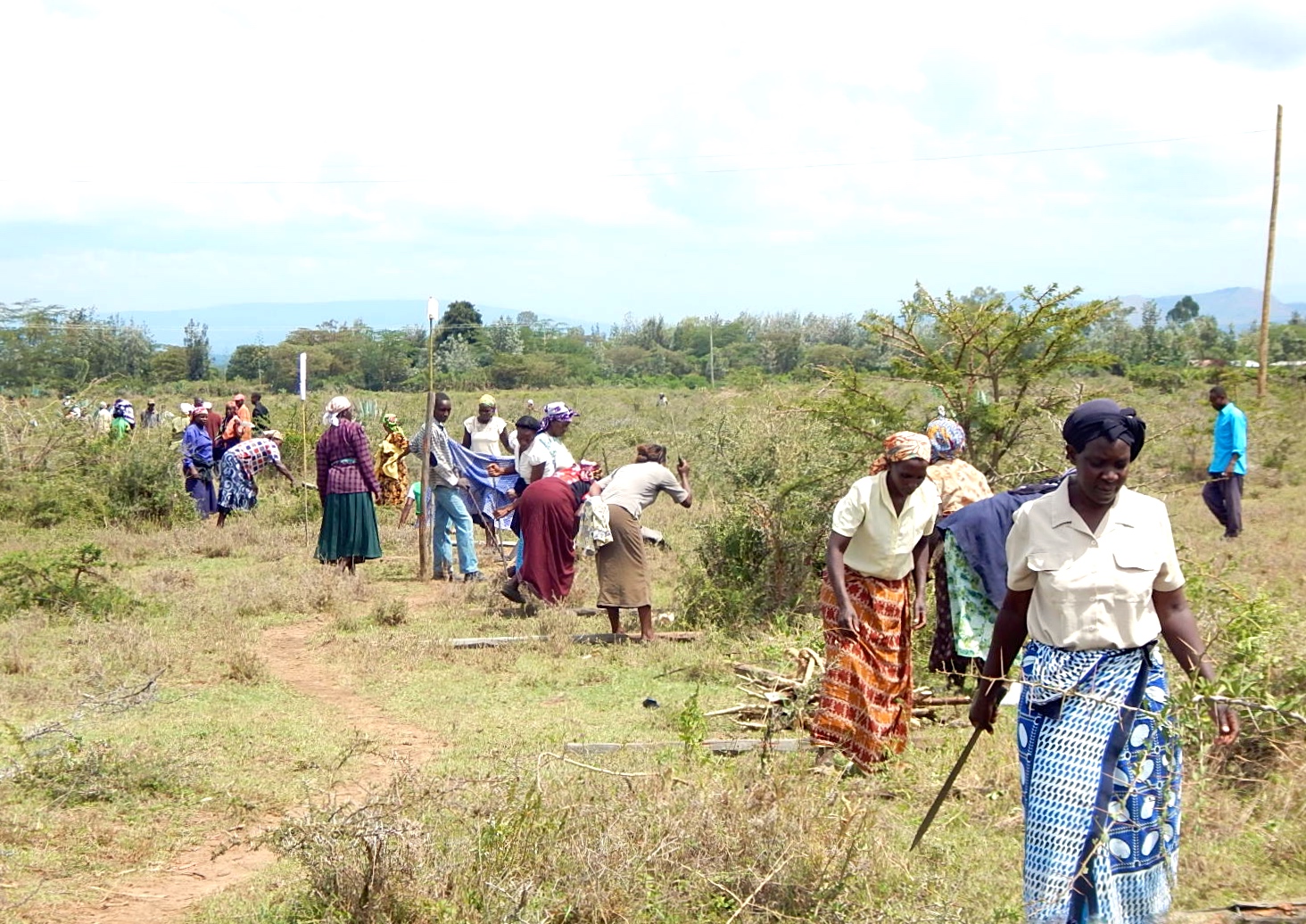 Read some excerpts about Gregory's recent trip to Ndibai, Kenya! We love hearing trip participants' stories… send us yours on our Submit Your Story page.
The trip was more about the relationships than building the well or pouring concrete floors in a school house. I don't have family so it's more imperative for me to cultivate real and lasting relationships that can mimic family. When I met Vince on my trip last year I chose to sponsor him for the next few years. Although I was not sure I could provide for him as I have found it difficult to support myself financially. How crazy am I to sponsor a child when I worry how I'm going to pay rent or put food on my own table?
At times I have had to rely on friends to help me, but let me tell you, God has provided every month so I could pay for Vince to have a slightly better life. In Kenya education is everything. It helps people out of poverty.  By helping with even a small donation, I can offer Vince something special.
Vince's family is probably one of the richer families in the community. I asked if there was a lot of envy with people who had less than them. I was told "we all have the same, if one is rich the whole community is richer". This is TRUELY the meaning of community. When I explained our system to them, they could not believe someone would gate off and hoard their riches. It's just not who they are. I'm not sure these Kenyans understand how much they pour into us on these trip.
There is something special about this community. Last June we had a team of 14 people five of them turned around and went back in November, the rest of us all went back on this trip. That means EVERYONE from our first trip has been there twice. And three of them have been there three times in one year. Simply Amazing. This trip we had 35 people, 16 of whom had been before. It speaks volumes to how Ndibai changes lives of its visitors.
Between us, we sponsor 65 kids. Our sponsorship dollars not only ensure that the children we sponsor are in school, but also to improve the education of the entire community. So our giving betters everyone. More textbooks, more teachers, better supplies, better self-esteem, and overall healthier people.
We should never forget these people or these trips because they are important. But we also need to remember we can "one another, one another" right here at home.
It is so hard sometimes to just do what we know we are supposed to do. Jesus said love our neighbor —so we buy shoes from a company that gives a pair away. We write a check, send a box, donate old clothes, and maybe even raise enough money to go on a missions trip somewhere far away. But, what if mission is what we go on every time we walk out the door? What if loving our neighbor is a relationship? What if we don't have to travel far to get close to people who are distant from God?
Here's the deal: when we put all our neighboring into efforts that bring momentary relief for people far away, we miss out on the restoration that comes from long-term relationships with others.
Relief and restoration are different, but they both matter. Relief can happen without relationship, but restoration can't. If people don't have food, clothing, or shelter, they need immediate relief. However, when we choose to get to know people, we see each other for more than their needs and our resources. Then, restoration can happen. Putting gas in an old, beat-up truck might make it run for a while, but restoring it would take countless hours and attention to detail.
Restoration through relationship sounds hard, but don't be discouraged. It's the hardest to start which becomes the most meaningful to do. Here are some ideas to get to know your neighbors: think about where you go for food, coffee, gas, car repairs, haircuts, etc. Become a regular in those places. Tip well and start meaningful conversations. Put your BBQ, swing set, or picnic table in your front yard. Go to parks. Invite your neighbors over for a front- yard cookout. Swap tools, lawn equipment, pet- sitting, and weekly outdoor chores with neighbors. Bake something for your neighbors. Ask your co-worker what they'd do for a living if money weren't an issue. Invite and drive your kids' friends to church. It won't take long before you start caring about these people. When you do, restoration will begin to happen in you, your neighbors, and your community.
I have made a five-year commitment to the Ndibai community. But, I can't forget my community at home either. Restoration can be done anywhere.
My prayer is that we learn to love wherever we are. That we invest in those around us and we restore those who are messy and uncomfortable for us to deal with. I am so looking forward to returning next June. I am praying for restoration, relief and RAIN for my friends in Ndibai.